Week Two: Week of 7/10
Yesterday I mentioned that my last marathon training cycle didn't go well. In all honesty, I set myself up for that. With a 2 year old and an infant at home, I was barely hanging on by a thread. Add in marathon training, work, home renovations, adjusting to northeast winters, and it all became too much.
In the last few weeks of training for Boston, I started to feel off. After the race, I realized something was actually really wrong. Although it took me awhile to figure this out, eventually I learned that I had form of post-partum depression (PPD) known as post-partum anxiety (PPA). Basically, I was having more frequent and unexplained panic attacks that would occur without warning, and it caused me to withdraw from my normal activities because I didn't want to have a panic attack in public. And yes, it's just as horrible as it sounds.
It took a few months to get better, and then I had a relapse this spring after weaning my second daughter from breastfeeding. You can hear more about my experience with PPA here on Lindsey Hein's podcast, I'll Have Another. When we recorded that episode I was coming back from that second bout with PPA.
A lot of people told me that things would get better with time, and I had a hard time believing that in the moment. I'm so used to being in control of everything. But it is absolutely true: you're not alone, it's not your fault, and it will get better. And I do think that it made me a much stronger, more empathetic person.
So, anyway, things are much better now. I'm happy to have running to channel my stress for sure. This week was another easy week, although I missed my long run due to travel and laziness and had to make it up the following week.
Base Week #2: 
M 6 miles treadmill (7:34/mile)
T Pilates + 4 treadmill miles (8:03/mile, supposed to be easy but wobbly legs after Pilates)
W 8 miles treadmill (7:25/mile)
Th 5 miles treadmill (7:41/mile) + Pilates mat class
F 7 hilly miles (7:43/mile)
Sat REST 
Sun REST
(30 miles)
(Week one is here in case you missed it…)
One of my goals is to continue to go to Pilates class twice a week. I started taking classes at the YMCA during my running break, and I fell in love with the joy and pain that is Pilates. It works all of the muscles that I've been neglecting for years and my butt is actually starting to take a normal shape again. So, even though we had planned to leave for a trip to our old college town on Thursday morning, I made sure to sneak in a class that day.
I always struggle with sticking to my training when I'm traveling, so that's something I have to work on. I did well the first day, and got up early enough to (somewhat) beat the heat. But I got lazy and slept in both weekend days.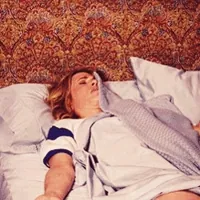 Do you have any tips for getting in your workouts when you're on vacation or traveling for work? 
Here are some resources that helped me when I was at my worst:
A Cup of Jo: The Hardest Two Months of My Life
Kathy DiVincenzo's experience with PPD
Shades of Light (*this is a local organization, but the website lists additional resources)