Three weeks from today, if everything goes to plan, I will be hobbling around town doing the marathon shuffle. A few weeks ago I was really doubting myself, but after a good half marathon race and a few decent long runs and workouts I'm feeling much more capable. There have been some highs and lows recently, but I keep referring back to my theme for 2016 and that whole "hay is in the barn" saying that every coach in the history of running uses when their athlete starts to panic.
I felt good after my half marathon, almost too good, but I had strict instructions to take the next four days really easy. I had a short workout on Friday evening leading into a 24 mile long run on Saturday morning. I've done a few of these pre-fatigued long runs and they are NOT fun. Looking back at long runs I've done on fresh legs versus fatigued I can see such a difference in my pace and how I felt overall, so I just need to remember that and not dwell on how awful that 24 felt. Both kids were having sleep issues the week leading up to Shamrock, and for the week afterwards it was even worse. So, I was going on two weeks without a full night of sleep until yesterday. Getting almost 8 solid hours of sleep was magical.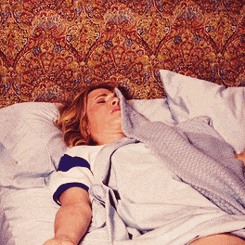 We've been lucky to have unseasonably mild weather recently, so the girls and I have been strolling around in the double BOB most days. Now that Natalie is getting bigger she doesn't just fall asleep immediately, so I've caught Emmaline playing peek-a-boo with her and trying to get her to laugh. The two of them giggling together is the cutest thing and makes stroller running fun. As much as I'm looking forward to Boston, I'm also looking forward to some lazy days with the girls once marathon training is done where I don't have to stress about fitting in a 12 mile workout.
I have a 5 mile race this weekend that I'll do as part of my long run. After this weekend comes a two week taper, and then it's game time!